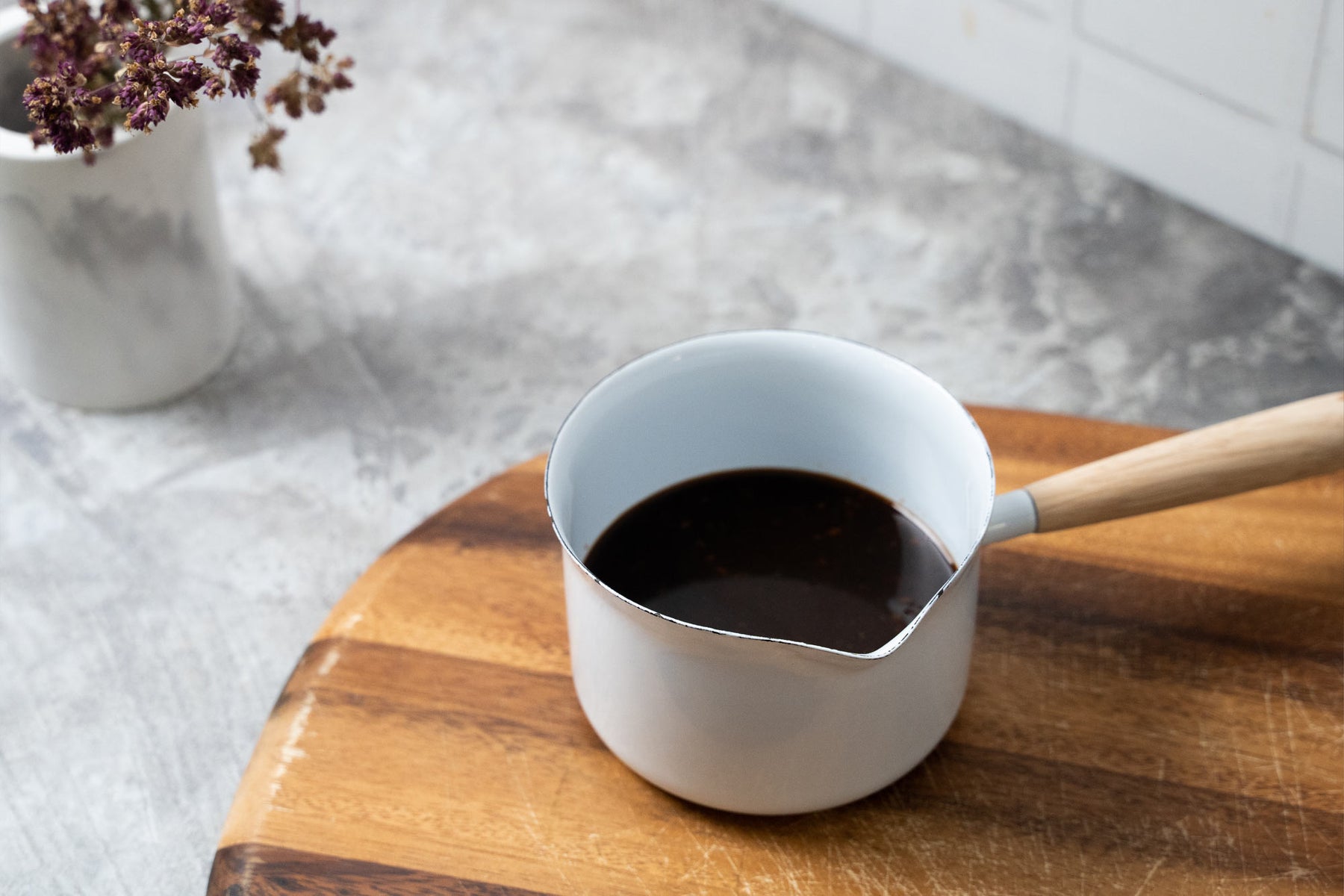 Wok Sauce
< Return To Recipes
Wok Sauce
Perfect for a vast variety of foods, we love it with stir fries, as a marinade for chicken, pork or beef, tossed through our wok veggies or mixed with a little peanut butter to make a great satay sauce. This is our own recipe based from our crowd favourite Rock Out With Your Wok Out! sauce.
Ingredients
250g Soy
100g Water
50g Ginger
20g Garlic
240g Hoisin Sauce
240g Oyster Sauce
50g Lime Juice
80g Mirin
50g Brown Sugar
100g Sweet Chilli
Pinch of 5 Spice
Instructions
1:
Combine all ingredients in a sauce and simmer on a low heat for 8-10 minutes.
2:
Pour into sterilised jar and lid whist hot.
Love this recipe and want more?
Try the Pepper & Me Club!
If your after new and creative recipes to use your Pepper & Me products in then our Club is the place for you. For $5NZD a month, we have a library of delicious recipes for you to own your dinner table.