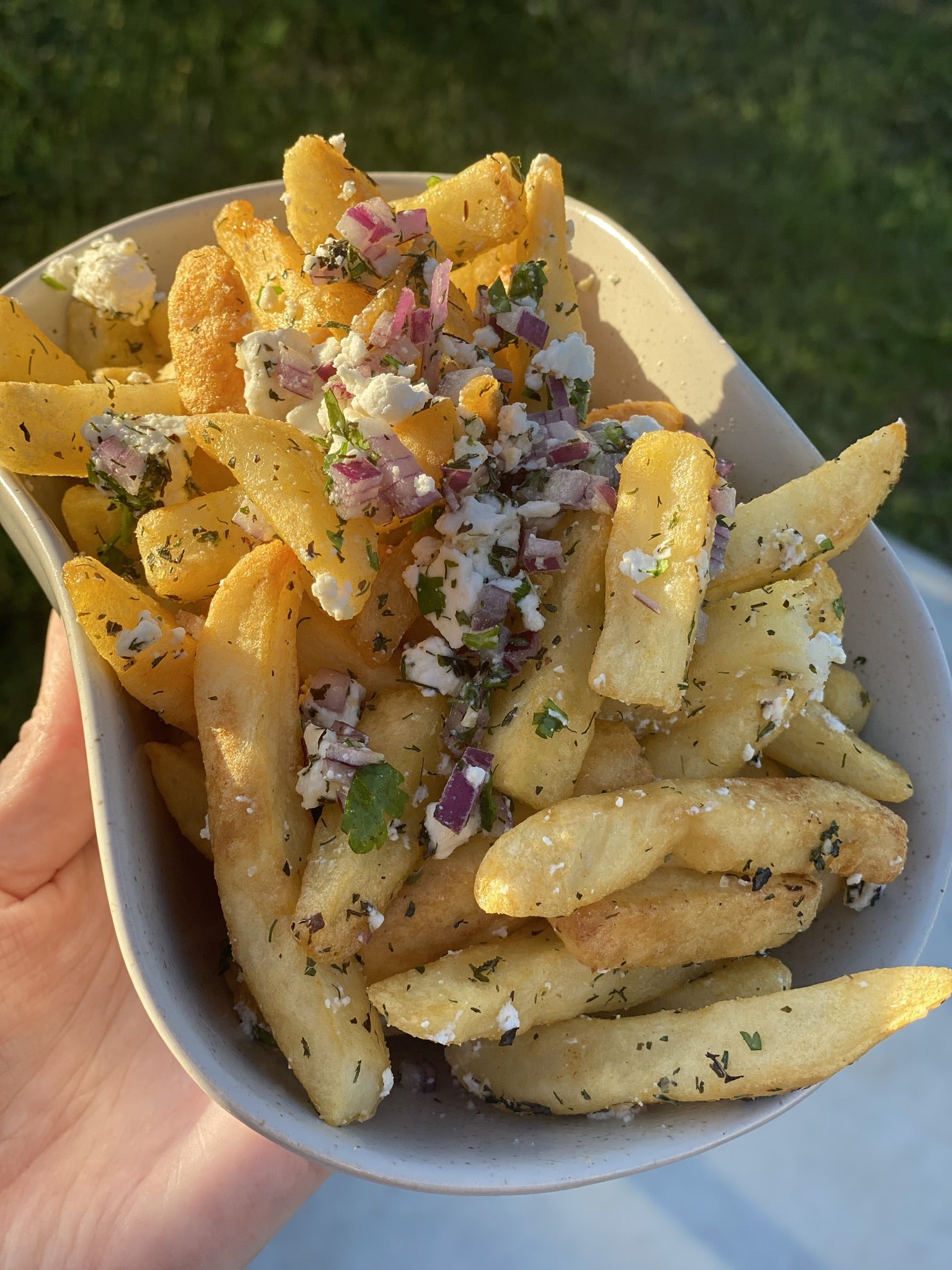 Get Freaky Tzatziki Dip Mix Feature + Greek Fries Recipe
'Get freaky Tzatziki' dip mix is a wicked minty dill blend designed to be mixed with yoghurt or aioli and used as a dip, sauce or salad dressing - and pairs perfectly with any meats rubbed with the Za'atar spice.
Mix a tablespoon with a cup of greek yoghurt or sour cream for the ultimate dip or condiment to serve with lamb, chicken, salads, wraps, or pita bread.
Pop over to the Pepper & Me Club for more recipes using Tzatziki here.