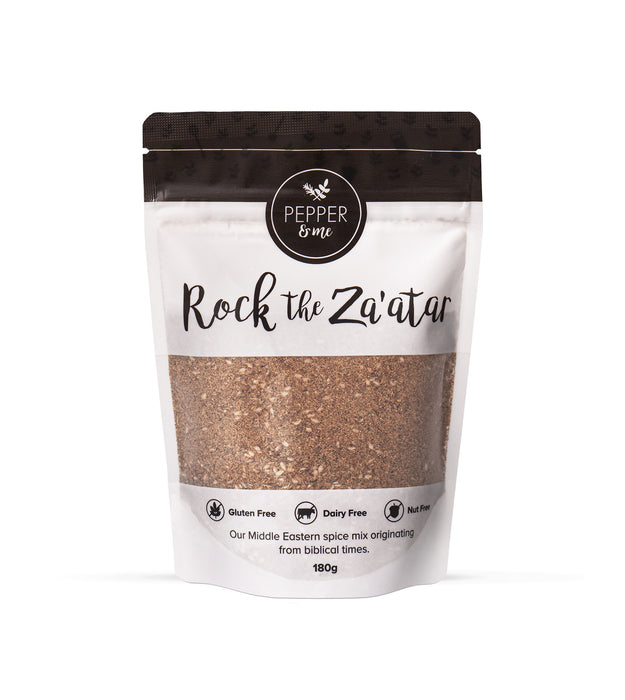 Rock the Za'atar
Original price
$16.95
-
Original price
$16.95
Rock The Za'atar is our take on the Middle Eastern spice mix originating from biblical times. With fragrant oregano, zingy sumac, salt flakes, toasted sesame seeds and cumin. It's fantastic and powerful to cook, bringing bold middle eastern flavours to any dish. Fantastic with rich, tender lamb. Sliced and stuffed into flatbreads with creamy tzatziki or rubbed on chicken for a salad. Sprinkle it on scrambled eggs, whipped feta, dip, or vegetarian salads.
Now in a 180gm Bag!
Contains Sesame
Ingredients
Storage
Nutritional Information
White Sesame Seeds, Ground Cumin, Sumac, Salt Flakes, Ground Coriander, Thyme, Oregano, Marjoram

Store in a cool dry place. Use within 3 months of opening.