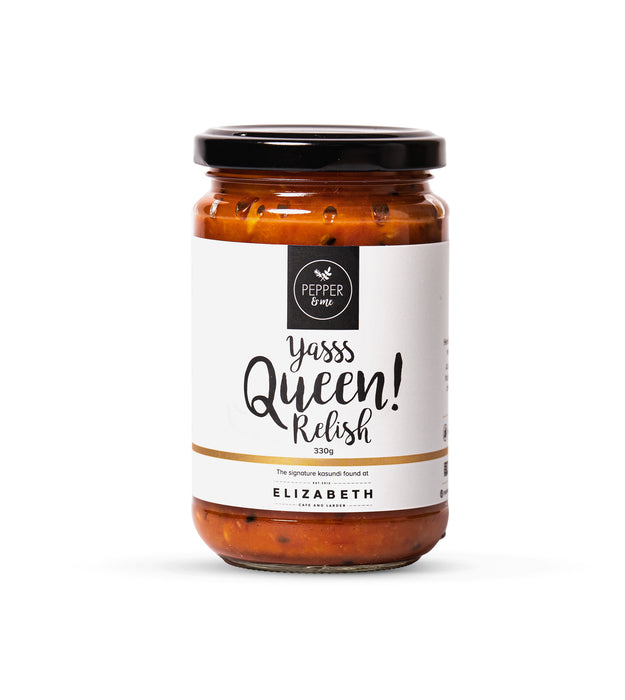 Yasss Queen Relish
Original price
$12.95
-
Original price
$12.95
Here's a kasundi fit for royalty! The signature recipe from Elizabeth Cafe and Larder.
A beautifully spiced tomato kasundi with fruity tones of apricot, a mild warmth from chilli and a range of aromatic scents of fennel, ginger and garlic.
330g Jar
Ingredients
Storage
Nutrition Information
Diced Tomato, Sugar, Diced Apricot (Sulphite), Crushed Garlic, Crushed Ginger, Jalapeño Chilli, Vegetable Oil, Herb and Spice Seeds, Preservative (202), Salt.
Contains Sulphites.
Made in a facility that also produces products containing gluten (wheat), soy and sesame.

Made in New Zealand from local and imported ingredients. Store in a cool dry place. Refrigerate once open. Use within 3 months of opening.