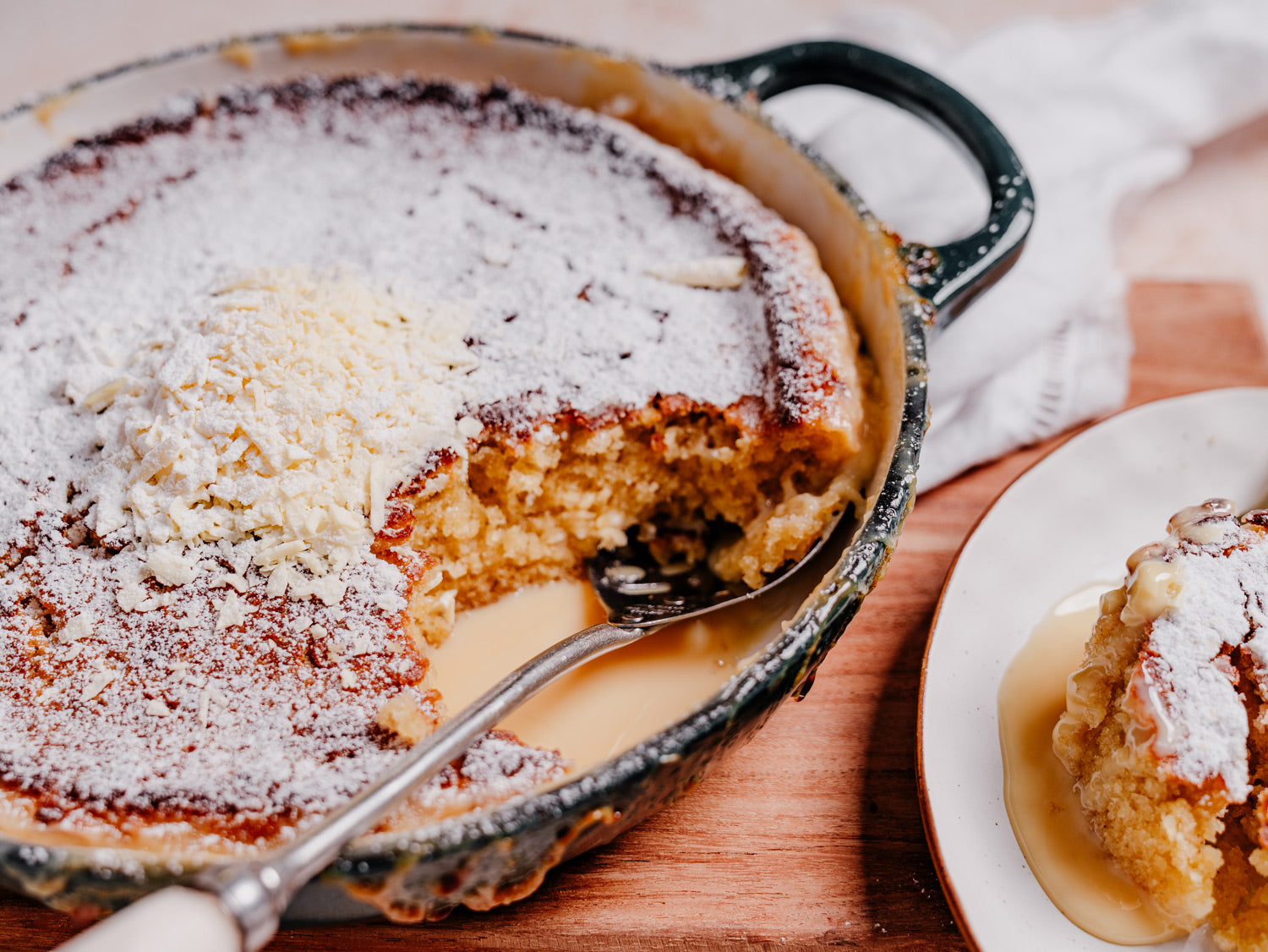 White Chocolate Pudding
< Return To Recipes
White Chocolate Pudding
T
his dessert is an invitation to indulge, a delightful journey of sweet sensations that will leave you longing for another 
heavenly spoonful.
Ingredients
3/4 cup caster sugar
180g soft butter
3 eggs
1 tsp vanilla
280 ml milk
1 tbsp lemon juice
160g white chocolate
1 tsp Ginger Spice
2.5 cups flour
3 tsp baking powder
Sauce
1
cup
white chocolate buttons

1
can of caramel or condensed milk

1.5
cup
boiling water
Instructions
1:
Cream together butter and sugar until light and fluffy, beat in the eggs one at a time.
2:
In a jug mix lemon juice and milk and set aside.
3:
Melt the white chocolate and add to the butter mixture. 
4:
Add flour, baking powder and ginger spice. Mix to combine and whisk in buttermilk (lemon juice and milk).
5:
Pour into a large baking dish.
6:
For the sauce mix everything together until the chocolate is melted and pour over the pudding batter.
7:
Bake at 180C fan bake for 40 minutes, dust with icing sugar.
Love this recipe and want more?
Try the Pepper & Me Club!
If you're after new and creative recipes to use your Pepper & Me products in then our Club is the place for you. For $5NZD a month, we have a library of delicious recipes for you to own your dinner table.