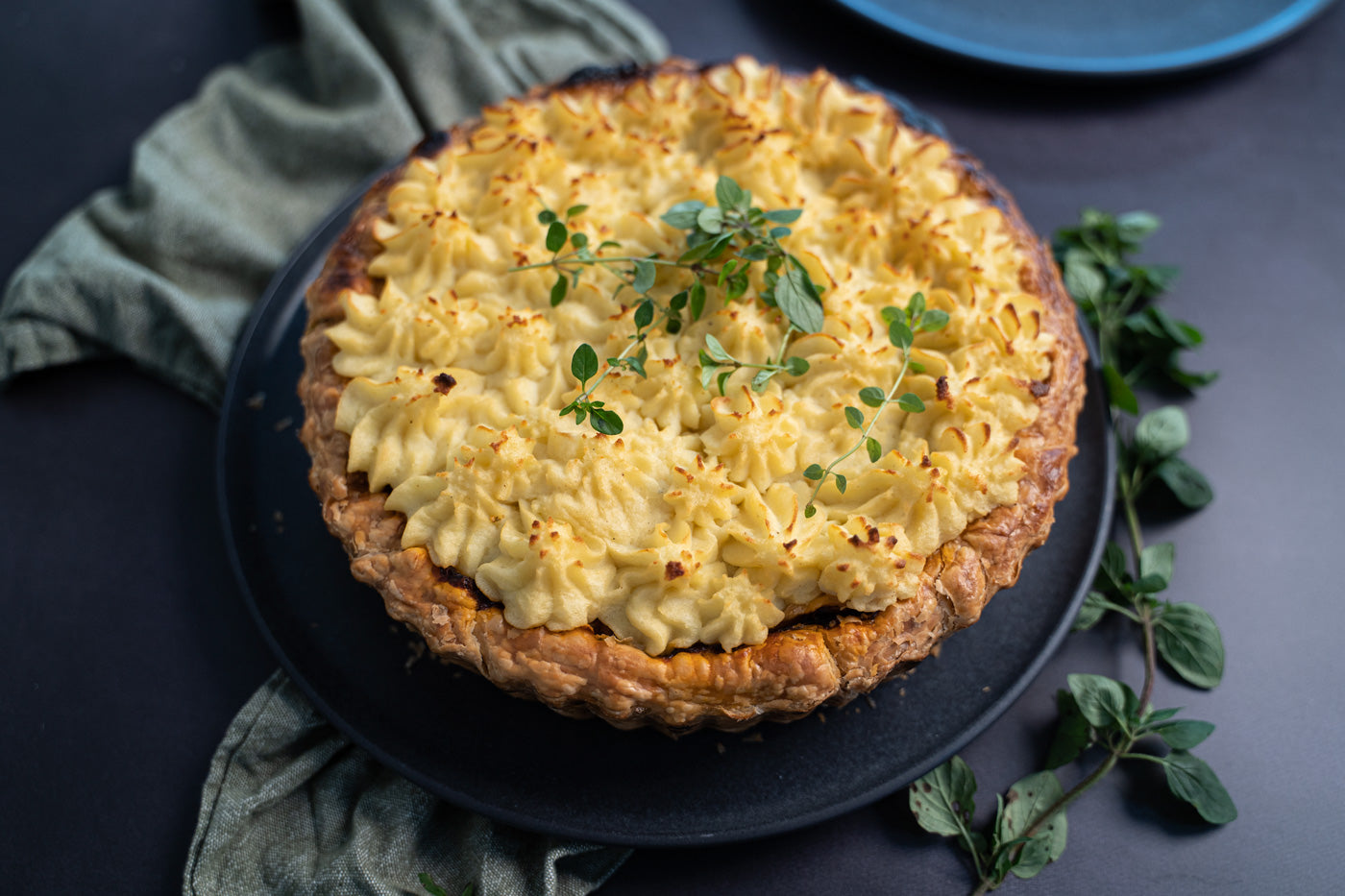 Steph's Steak Pie
< Return To Recipes
Steph's Steak Pie
How can you beat a classic steak pie! Featuring succulent beef coated in our brand new Triple Shot espresso rub and topped with a creamy potato top. Delicious!

Ingredients
1kg Diced Beef
1 tbsp Triple Shot
1 onion 
1/2 cup soy sauce
1/2 cup red wine
400g tomato puree
1 steam rosemary
10 sage leaves
600ml water 
3 tbsp cornflour
Instructions
1:
Coat pieces of beef in Triple Shot and set aside for 1 hour .
2:
Sautè onion until soft. Add beef and brown.
3:
Add remainder ingredients expect the cornflour. 
4:
Pressure cook for 30mins on high. Or braise in the oven for 3 hours (check liquid as cooking).
5:
Thicken with cornflour slurry - cook out until it has turned glossy. .
6:
Serve on a bed of mashed potatoes or in a pie with mash on top!
Love this recipe and want more?
Try the Pepper & Me Club!
If your after new and creative recipes to use your Pepper & Me products in then our Club is the place for you. For $5NZD a month, we have a library of delicious recipes for you to own your dinner table.